Starting a new relationship in my fifties
Hi Cupid,
I am 56 and have completed raising four children to successful adults, single parenting for 18 years of those years. (The kids' mom was wonderful, died at the young age of 36). I recently reconnected with a long time friend. She lives in Spokane, WA and is working and caring for her grandmother of 95. I live in Anchorage and have a mostly home–bound but still vital mother of 78 that I care for, sharing some of that with my one sister who lives in town, too. Mostly it's me as she took the bulk of it while I was busy single parenting.
Kirsten and I meet about once a month or so for adventures, sometimes in conjunction with classes I periodically take. We both love to hike, cook, share humor together and we have great physical chemistry. We have a loving relationship and chat daily. This is super fun and potentially not sustainable in the long run mostly financially and as we age. She is currently 48. No children, though she was married for thirteen years and raised four stepchildren.
Question (finally): We are planning to continue this love affair. Do we plan for a more settled future in close proximity for the future? Thank you for your perceptions on this matter.
Best, Grant, Anchorage, Alaska, U.S.A., question sent via Cupid Mail
Dear Grant,
Thank you so much for your question! I'm so happy that you found this relationship based in friendship, adventure and sharing life together. I think you're asking me if you should go all in. If she's important to you, don't let her go. Try not to overthink and over–worry too much with your head and allow your heart to guide you to the right decision. You've carried the responsibility of raising four children alone and now it's time for you to enjoy life and have fun and build your own true love. You are not going to get punished and nothing bad is going to happen because you did what your heart wanted you to do. As for the concerns about age and finances — you are both still VERY YOUNG! There is a LOT of life to live and you might even find that with her, life has only just begun. As equal and true partners, you will both figure it out together. You won't have to go at it alone anymore and the issues that you'll face together will be a lot easier to handle as a couple.
I'm sure you have heard this saying before, that life is too short. But actually, the flip side is that life can also feel very long if we are not with the right person or not allowing love in. You deserve a beautiful, harmonious, loving relationship. When life offers you love, see what it feels like to say yes — yes to love, yes to adventure, yes to laughter, yes to partnership, yes to intimacy, yes to togetherness. It will require a leap of faith and also a lot of logistics on your part to move closer, relocate, etc. and sometimes, the thought of it feels more fearful than actually doing it. Once you start taking the steps toward this reality, you'll very quickly notice in your heart and body whether this is right for you. If it isn't right for you, you will continually receive signs and nagging feelings that perhaps this isn't the right thing to do. But if it does feel right, you will receive clear signs, too. Gauge how you feel — are you becoming excited and hopeful even though a part of you is still worried? Or is your intuition flashing a giant red sign telling you not to move forward?
Let this sink in for a bit and see how you feel about everything I just said. It is safe to follow your heart and follow love. If there is something here for you to experience and to learn, then your soul will want to agree to that.
Let me know what happens. Please keep me posted! I love you and I wish you and Kirsten a path paved with more adventure, happiness and sunshine!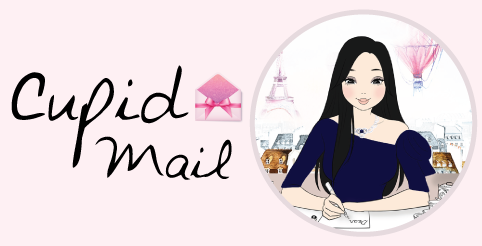 Got a question about love or how to make your dreams come true?
Click here to Ask Cupid