A Chocolate Covered Weekend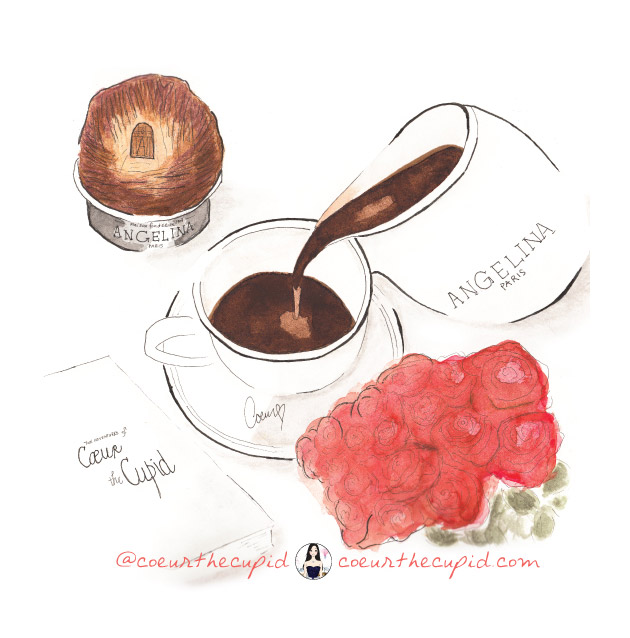 Mmmmmmmmm! One of my favorite things about Paris is the amount of chocolate in this city. Chocolate here, chocolate there, chocolate everywhere! We don't have chocolate back in Teacup where I came from. And so I am really loving my chocolate–filled life. This weekend I sat at Angelina's with my hot chocolate, a Mont Blanc and writing a book about my adventures. I love life here so much. I don't have a complaint in the world. This is just too much fun!
What are you all up to?